Special Comtoise and Other Clocks
The new
Red Book

about Clocks is now available
The
Blue Book

from 2016 is still there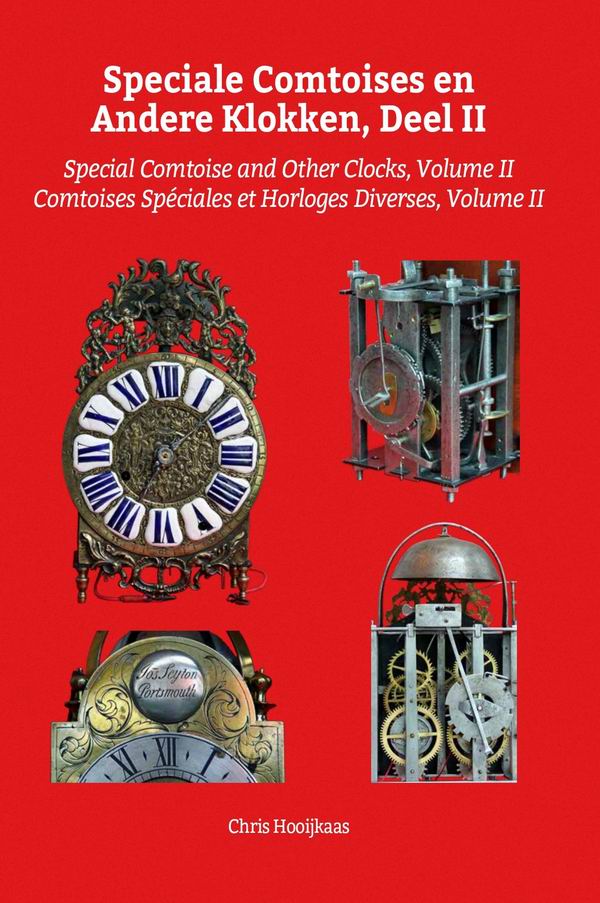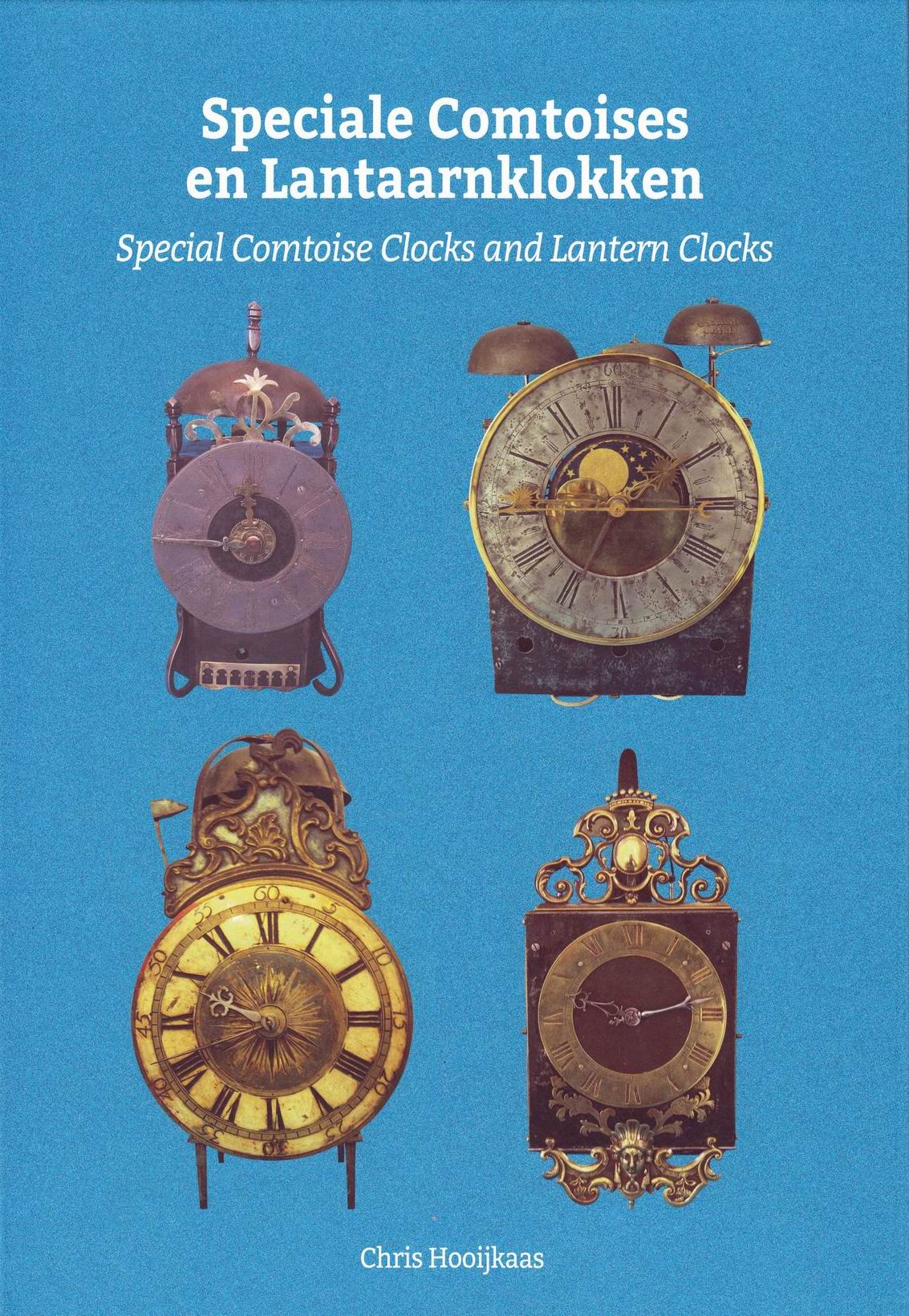 The new book on 'Special Comtoise and other Clocks, volume II' is published. This Red Book is a sequel to my Blue Book from 2016. It also has 336 pages A4 with hard cover.
Preview pages from the books: Red book sample 1 Red book sample 2 Blue book sample
The Red Book can only be ordered for € 49 (or GBP equivalent) by email to Chris@Hooijkaas.net. Please include your name and address with the order.
Postage and packing is € 5 for the Netherlands, € 10 for the EU and € 12 outside the EU, including UK.
The Blue Book: 'Special Comtoise Clocks and Lantern Clocks' extensively describing 96 clocks illustrated with 2,200 pictures is also still available for € 49 plus postage and packing.
The approach in the book is unchanged. I discuss each clock separately and with the help of pictures show why a clock is interesting, special or attractive. As before, I focus at what is in the clock, rather than at how the clock looks.
Improvements have been made. Pictures are better and larger and all texts are now in Dutch, English and French. The variety of clocks in the book has increased. Part of the book is dedicated to 'Other clocks', i.e. not Comtoise clocks or lantern clocks, but very interesting movements.
The clocks in the book may be special, but they have been acquired the last few years. Such clocks can be found by collectors! This makes the book even more interesting. Do you have a similar clock? Are you looking for something like this? Just get in touch. It is nice to talk about your hobby.
When ordering more books, regardless of whether Red or Blue, a discount is available. Get in touch with me: Chris@Hooijkaas.net